Piero Acquaro (Italy) – 2023 – President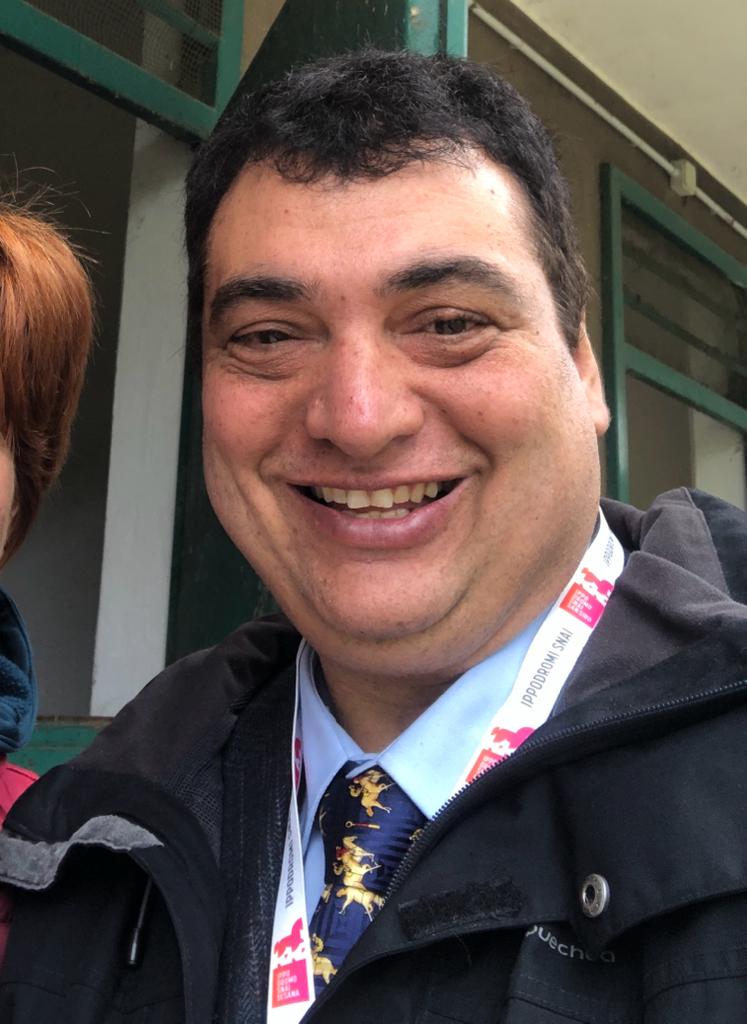 Piero Acquaro was elected to serve as President following the passing of Luis Ciurana (Spain).
Piero has a great passion for the environment and for all animals from an early age. He obtained his diploma as a Dog Trainer back in 2010, from there he began his dog sports activities and to explore the unlimited capabilities and opportunities offered by dogs to humans, including pet therapy activities.
In 2009, he founded the Federazione Italiana Sport Cinofili (Italian Dog Sport Federation) and became a specialist in the training of professional trainers for various dog activities. Over the years he has supported the birth and growth of various sporting and social disciplines in the field of dog lovers.
In 2013 he chaired the Italian team at the IFCS Dog Agility European Championships in Spain and subsequently from 2014 to 2022 he chaired the team at the IFCS World Agility Championships, held in several countries, including Italy, whose direction was entrusted to the FISC – Federazione Italiana Sport Cinofili.
Since 2016, he has been a member of the governing council of the International Federation of Cynological Sports (IFCS).
His passion is not only for dogs, but also for horses. In the latter context, he has achieved remarkable competitive results in several Olympic disciplines and various qualifications as Instructor, Federal Coach and FISE Judge at the highest level. Author of four equestrian training manuals and a teaching manual "The dog and his potential". He has also expanded his passion with wild animal retrievals all over the world to be able to realize close experiences, respecting ethological needs.
---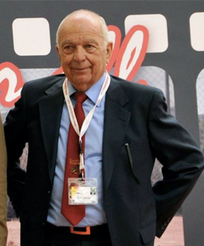 Luis Ciurana (Spain) – 2018-2021
In August of 2002 Luis Ciurana was elected IFCS Council member on IFCS Congress. In 2012 Luis Ciurana was elected on the post of IFCS Vice-President, and in 2018 became acting President, president until his passing in 2021.
Luis Ciurana is the President of the Spanish Federation of Agility and Canine Education (FEAEC). He was elected this post in 1994.
Luis Ciurana is a trainer and judge.
---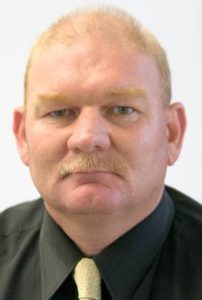 Steven Drinkwater (Australia)—2013-2018
Steven Drinkwater served as President of IFCS from 2013 to 2018, being elected at the IFCS Congress of 2012. Previously he served on the IFCS Council since October 2002 and held the post of Secretary-General from 2006 – 2012.
Steven Drinkwater has been involved in the development of Agility in Australia in 1989. He has been on the Inaugural Committee of four specialist Agility clubs and also co-founded the Agility Dog Association of Australia Ltd (ADAA) in 1994. Steven Drinkwater has been on the Board of Directors for ADAA since its inception, holding various positions including Chairman, Deputy Chairman and Secretary.
Steven Drinkwater first started his judging career in 1991 and has been judging ever since. Steven Drinkwater is also a member of the ADAA Senior Judges Panel and is jointly responsible for the training and management of ADAA Judges.
Steven Drinkwater is also the Global Administrator of the International Agility Link (IAL), a position he has held since jointly creating the concept in 1997. The IAL is a global competition involving 20 countries and close to 2000 dogs that communicate through e-mail and a web site.
Steven Drinkwater has conducted Agility seminars and training in New Zealand, Malaysia, England, and within Australia.
Steven Drinkwater previously served as a member of the Royal Australian Air Force (RAAF).
---
Kenneth Tatsch (USA)—2006–2012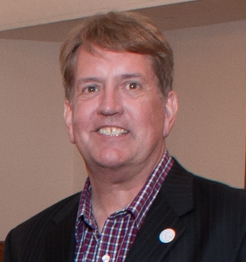 In 2002 Kenneth Tatsch was elected the IFCS Vice-President on the IFCS Congress. From 2006 to 2012 Kenneth Tatsch held the post of IFCS President. In 2012 Kenneth Tatsch was elected on the post of IFCS Secretary General.
Kenneth Tatsch was an original signer of the IFCS Declaration of Support on behalf of United States Dog Agility Association (USDAA) at the IFCS organizational meeting in February 2001, in Moscow. He was Chief Judge of the 1st IFCS World Agility Championship, which was held on the 31st of March 2002 in Moscow.
Biography
Kenneth Tatsch has been involved in the dog sport since 1980. He served as training director and president of the Dallas, Texas Dog Training Club from 1984-85. In 1985, he began study of dog agility in Great Britain under the tutelage of Peter Lewis, one of the innovators of the sport. He attended residency judges training seminars, and instructors seminars in Great Britain during the earlier years of founding the United States Dog Agility Association (USDAA), for which he has judged more than 100 events at the local, regional, national and international level over the previous twelve years.
In 1988, Kenneth Tatsch introduced the Grand Prix of Dog Agility as the first national tournament on the North American continent. In 1990, Kenneth Tatsch introduced USDAA's dog agility certification program, wherein dog/handler teams compete to earn Title Certificates for their dogs, evidencing their accomplishments in training against pre-defined performance standards. In 1993, Kenneth Tatsch introduced the first team championship tournament series – the Dog Agility Masters® Team Championships where three-dog/handler teams compete in standard agility, jumpers, gamblers, snooker agility and three-dog relay classes, in 1997 introduced a third competitive tournament series – the $10,000 Dog Agility Steeplechase Championships, where dogs race for time on a jumpers style course that also includes an A-frame, and in 2012 introduced the Masters Challenge Biathlon tournament series.
Throughout these formative years, Kenneth Tatsch defined procedures for conduct of events from course design patterned after the original British style, a system of scorekeeping, event results reporting for clubs, and establishing an office for accumulation of event records and issuance of awards and title certificates for USDAA events. Throughout USDAA's development, which led the development of dog agility throughout the western hemisphere and beyond, Kenneth Tatsch has continued to exercise great care in training of judges for USDAA events, and in promoting sound training practices for dogs. Through the years he has conducted more than 100 seminars in judging, instruction and training of dogs throughout North America. He provided guidance in the late 1990s for the establishment of dog agility in Mexico, which now has a well-established program for dog agility recognized by both USDAA and the FCM (Mexico Kennel Club).
He has created the United States Association of Cynological Sport, a public charity for support of amateur cynological sports in the United States.
---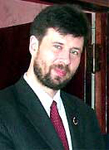 Yuri Ostashenko (Russia)—2001–2006

Yuri Ostashenko suggested a concept of development of cynological sport on the international level and its integration into the international sports system. Initiator of the creation of the International Federation of Cynological Sports (IFCS). In 2000 was elected the IFCS President on the Constituent Congress. In 2006 – he served at-large on the IFCS Council, and as Vice President from 2012-2016.
Biography
As principal founder and first president of IFCS, Yuri Ostashenko was engaged in sport with dogs and dogs training since 1980. In 1983 he has finished courses of instructors. In 1983-1985 he served in the Soviet Army in the Central School of Military Dog Training (Ministry of Defence of the USSR). Military speciality — instructor of service dogs.
In 1988 Yuri Ostashenko became a head of Timiryazevsky club of dog training. The team and sportsmen of the club repeatedly became prizewinners and champions of Russia in different kinds of cynological sport.
In 1994 Yuri Ostashenko initiated organization of the first Russian Championship of cynological sport out of the kennel-clubs system. Since that time he is at the head of Executive Committee of national competitions. Yuri Ostashenko made a great contribution to the forming of the system of sports cynological events in Russia. With his help cynological sport in 1997 was included into the state programs of physical education of the population in Russia and in 2000 got a support of the Russian Olympic Committee.
In 1998 Yuri Ostashenko was elected Vice-President of the Russian League of Cynologists — national sports organization, authorized by the Russian State Committee for physical culture and sport and the Russian Olympic Committee to develop cynological sport in Russia. Yuri Ostashenko represents the Russian League of Cynologists in the Russian Olympic Committee, he was a member of the Russian Committee of National and Non-Olympic Kinds of Sport. He served until 2012 as an officer of the Russian State Committee for Physical Culture and Sport. Coach of the highest category (state certificate), judge of the national category.
Higher education. Yuri Ostashenko finished the Russian State Institute of Cinematography, specialty — film-dramatist. He is an author and director of the documentary "Dog's life", which was screened in 1990 on the Central Popular Science Films Studio (Moscow, Russia). The film is devoted to philosophic consideration of relationship between man and dog. In 2008 he finished State P.F. Lesgaft University of Physical Culture and Sport.
---