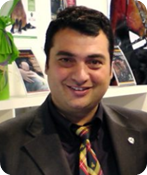 Piero Acquaro is a member of the IFCS and President of the Italian Federation of Sport Cinofili – FISC.
He has a great passion for nature and animals, initially for horse riding and horses, becoming an international instructor and judge of the International Equestrian Federation – FEI. He attended a training course for dog educator and in 2008 he founded the Italian Federation of Sports Dogs and promotes more sports disciplines of dogs in Italy: agility, rally obedience, disc dog, etc
He organized and technically managed the organization of numerous training courses for dog trainers and educators and the WAC 2015 in Voghera and WAC 2018 in Bollate.
He works in Milan in mounted Police.