IFCS Interviews: Viktoria Grudina – Team Belarus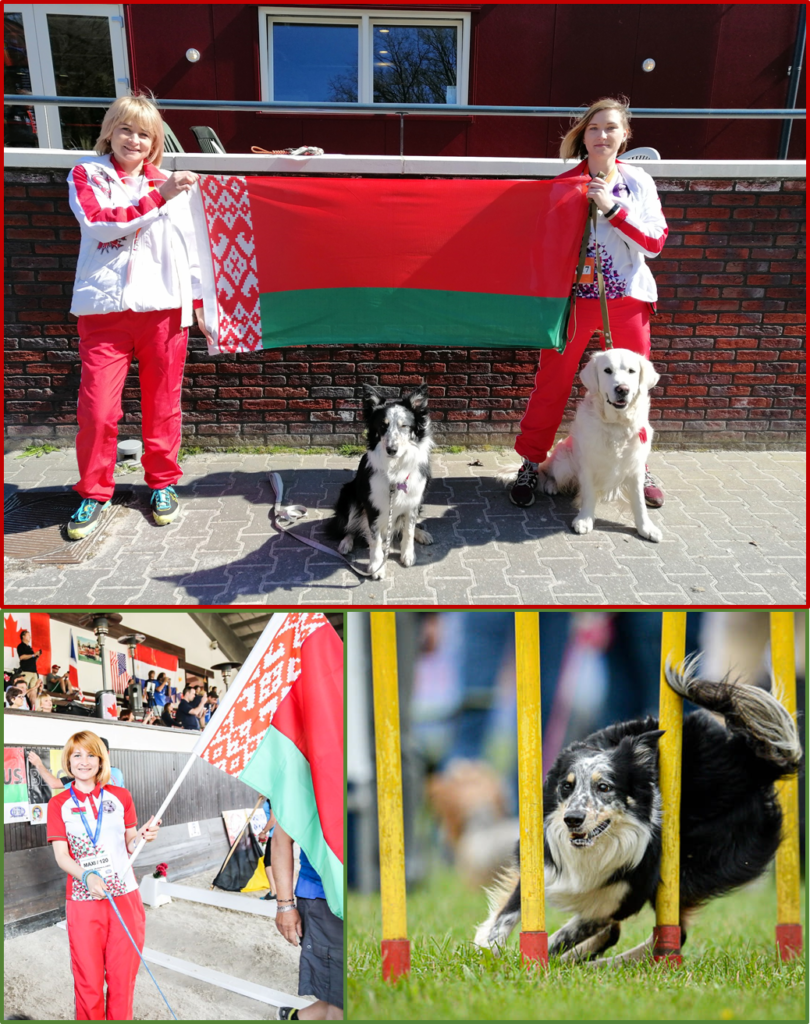 We are glad to introduce you Viktoria Grudina from Belarus.
This interview is part of a series of interviews entirely dedicated to the athletes and coaches that took part at the IFCS World Agility Championships.
Enjoy the reading!
---
Name, Surname and Team: My name is Grudina Viktoria, our organization is called the "Belarusian Federation of Cynological kinds of sports".
Where do you live? I live in Belarus in the city of Minsk.
In which year did you take part in WAC for the first time? In 2018 I took part in the World Championship for the first time, I came alone with my border collie James, who at that time was 2 years old.
How many WAC editions did you take part in? This was my first experience of participating in the World Championship.
Did you cover different roles ay WAC? I'm an athlete, coach and head of our Federation.  In 2019 one of my athletes Yana Klimovich and Teo Golden Retriever  took part in the World Championship with us.
What is your favorite memory at WAC? I remember how exciting and scary it was for the first time with a young dog on such a large-scale event.  We ran the Gamblers for the first time and took 7th place, this is an unforgettable feeling of pride, drive, which gave us an impetus to move on and repeat it next year.
Tell us the name of your dog: My border collie is named James and he is 4.5 years old.
Tell us something about him: In our free time we are fond of frisbee, grazing, obedience, he's a very universal dog, he does everything that I offer with pleasure.  In the summer, we mostly walk and swim.  We travel a lot and go to competitions. He has friends German Spitz Florence and cat Leo.
Will you attend to the next WAC? What is your goal for the next WAC? I really hope that next year the World Championship will take place, of course we will be together with my daughter Anastasia, perhaps we will have a team and we will be able to take part in the team tracks.
Thanks Viktoria for join us in this interview!
Stay tuned.. the next interviews coming soon!