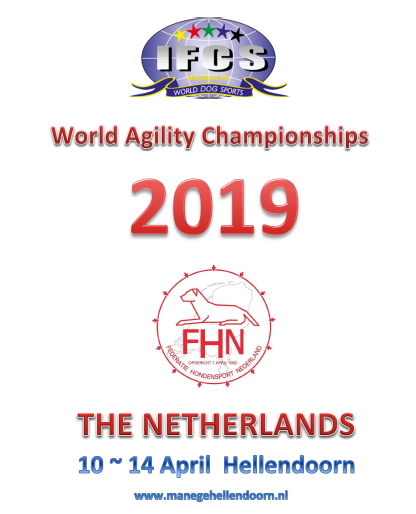 International Federation of Cynological Sports has announced the World Agility Championship for 2019 will be held April 10-14, in Hellendoorn, Netherlands, at the Manege Hellendoorn. The equestrian center is located close to the big park called "Sallandse Heuvelrug". The areas around the riding school is suitable for several types of activities.
The event will be hosted by Federatie Hondensport Nederland
(FHN), in The Netherlands.