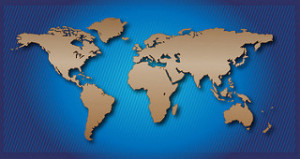 IFCS invites national governing organizations (NGOs) of cynological sport to become members.  Only one national governing organization per country can become an IFCS member.
If your country has an NGO already enrolled as a member of IFCS by full or associated membership, contact your NGO directly.
If your country is not presently represented by an NGO, your NGO may file application for membership and submit with required supporting documents to the IFCS headquarters. The list of the documents specified by the Regulations "Membership in International Federation of Cynological Sports" must be submitted.
IFCS Council can grant provisional membership for two years to an organization if for some reasons it can not become full or associated member.
An organization that intends to cooperate with IFCS can begin interaction by obtaining official recognition by IFCS. Official recognition may be obtained through execution of the Declaration of Support of IFCS principles.  Official recognition is not a form of membership and can be cancelled or withdrawn at any moment.
Please, do not hesitate to contact IFCS headquarters on matters of cooperation with the IFCS.
Files for Applicants
You will find files here which will help you to apply for membership in the IFCS:

FOR NATIONAL ORGANIZATIONS (FEDERATIONS, UNIONS, ASSOCIATIONS) ON CYNOLOGICAL SPORT OR ONE OF ITS DISCIPLINES
A national organization, which develops more than one discipline of cynological sports, can intend to become IFCS full member.
A national organization, which develops only one discipline of cynological sports, can intend to become IFCS associated member.
FOR LOCAL CLUBS
When your country does not have an NGO as member of IFCS, a local club can file application for provisional membership if they have intent to formally create an NGO.  The application must include statements of intent to organize and NGO within a two-year period, which may be extended at the discretion of the IFCS Council, should additional time be required to finalize legal requirements of establishing the NGO.
FOR GROUPS OF PEOPLE
If you present a group of people, which is not organization and your country is not presented by full, associate or provisional member in the IFCS, please do not hesitate contact IFCS. IFCS Council will give you necessary explanations about possibly ways of cooperation with the IFCS.  For example, IFCS can grant to your group status of the IFCS representative in the country for purposes of subscribing to participate in international and intercontinental competitions.