IFCS Announces 2022 World Agility Championship Dates & Venue
International Federation of Cynological Sports has announced the World Agility Championship for 2022 will be held April 27 – 01 May, in Hellendoorn, Netherlands, at the Equestrian Centre 't Oale Spoor.
Equestrian Centre 't Oale Spoor – Pastoor Rientjesstraat 85, 7447 GG Hellendoorn, Netherlands – www.manegehellendoorn.nl – is located in the natural woodlands of "Sallandse Heuvelrug". In this area, you can enjoy several types of activities. Click here for more information about the area: www.sallandseheuvelrug.com
World Agility Championship 2022 ring – Equestrian Centre 't Oale Spoor: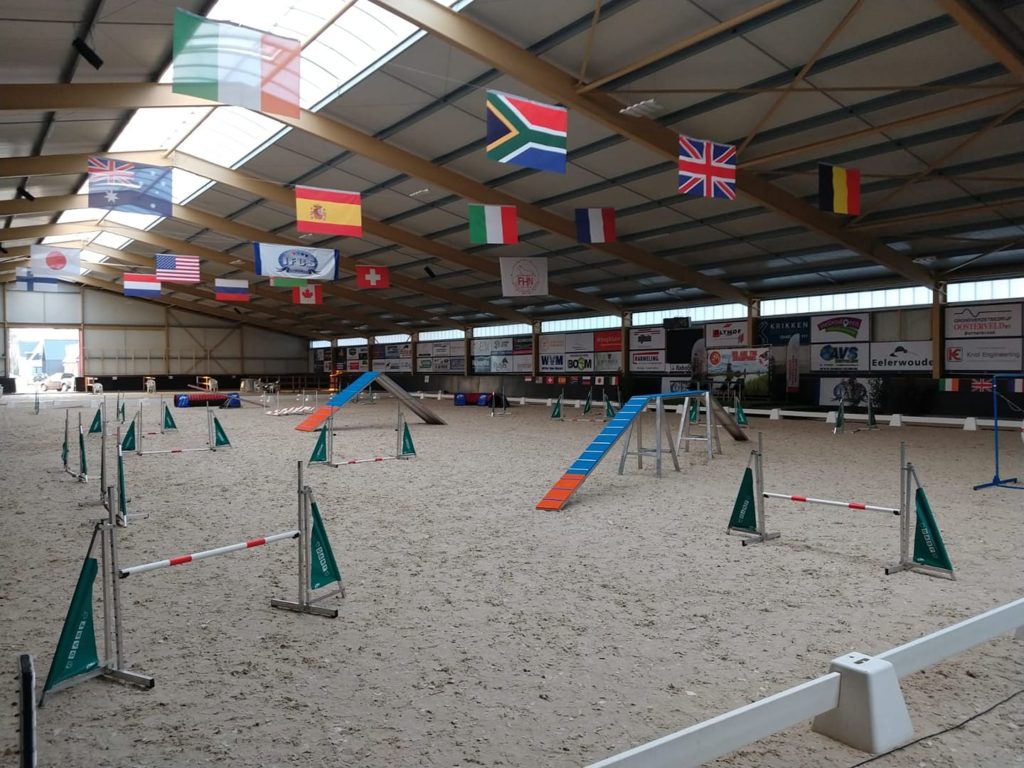 The event will be hosted by Federatie Hondensport Nederland (FHN), in The Netherlands.
All info about hotel and accommodation arrangements, event regulations, and other event information will be published as it becomes available.