IFCS Interviews: Henk Timmer – Team The Netherlands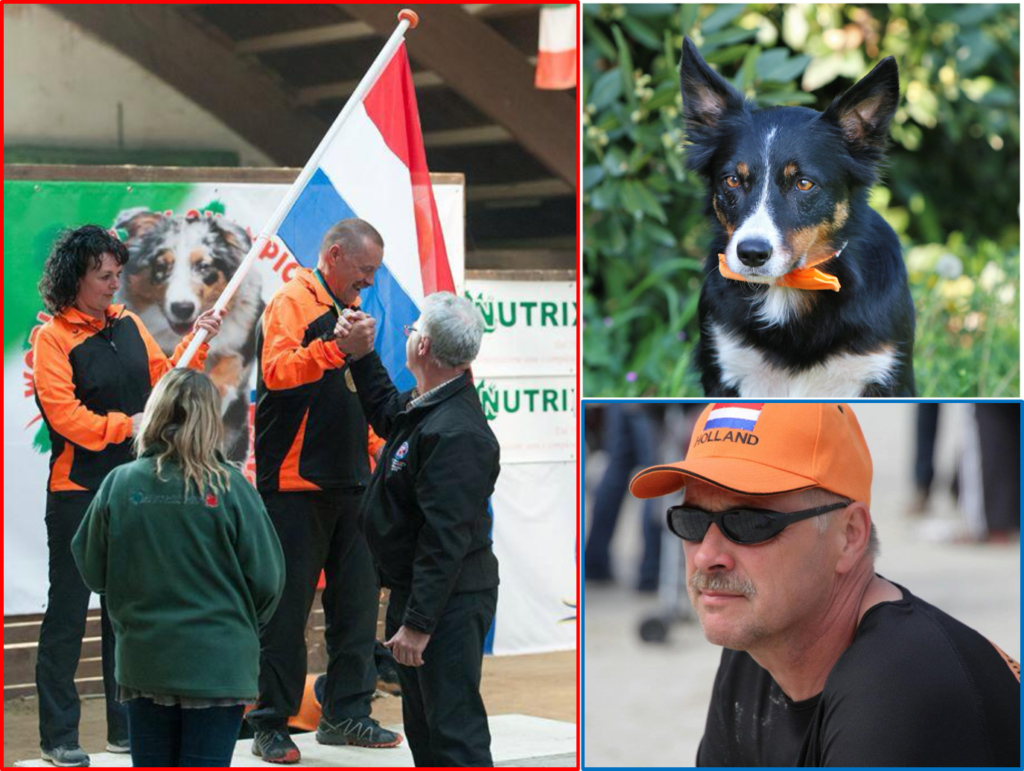 We are glad to introduce you Henk Timmer from The Netherlands.
This interview is part of a series of interviews entirely dedicated to the athletes and coaches that took part in the IFCS World Agility Championships. Henk won the gold medal at WAC2015 in Italy. Find out more about him in the interview.. enjoy the reading!
Name, Surname and Team: Henk Timmer, Team The Netherlands.
Where do you live? Westerlee, a small village in the North East of the Netherlands.
In which year did you take part in WAC for the first time? 2004 Picassent, Spain.
How many WAC editions did you take part in? I qualified for twelve but I took part in ten editions.
Did you cover different roles at WAC? I only was an athlete.
Which WAC edition do you prefer? 2004 (Spain) because everything was new for me and 2015 (Italy) because I liked the venue and I became World Champion Gamblers in the medium class.
What is your favorite memory at WAC? Every WAC was special but my golden medal in 2015 was my most favorite memory.
Tell us the name of your dog/dogs: Abby 1999-2019, Senna 2005-2019, Feng 2011 and Rallyx 2018.
Tell us something about him/her/them (breed, personality, different sports, what you do in your free time together, ect): Breed: Border Collie. We only do agility but of course, they love walking in the woods and swimming and we cuddle a lot!
Will you attend WAC2022? if yes, what is your goal for WAC 2022? I don't think so because Feng will be 10,5 and she is not as fast as she was before. My youngest dog Rallyx is not ready for 2022 because of my injury (cuff repair shoulder). I am not able to train properly with him since October last year.
Thanks Henk for join us in this interview!
Stay tuned.. the next interview from Great Britain coming soon!